A couple of years ago my husband and I rescued a little orange boy kitten from the countryside in northern Durham Region. He was hungry, scruffy, and in urgent need of medical care. At the same time, my husband started chemotherapy for his cancer. The kitten, Squiggy, became my husband's chemo buddy, never leaving his side day or night. Both were nursed back to health, or so we thought. The day after my husband got the news that he no longer needed chemotherapy, Squiggy crashed. After a valiant fight which included a blood transfusion and ICU care, Squiggy passed away at 8 months old. It seemed as if our kitten angel, Squiggy, was sent to keep my husband company and now that his job was done it was time for him to leave us.
Not long after this, I was asked to help out with plans for a surgery addition to the Humane Society of Durham Region shelter. I couldn't say yes fast enough. I see this as my way of making Squiggy's life mean something. I jokingly refer to the addition as the "Squiggy Surgical Suite"!
At this stage, the Humane Society of Durham Region (HSDR) is raising funds to ensure the animals in their shelter get the surgery they need. While they provide temporary shelter to the numerous surrendered, abused, and neglected animals in their community, they are now building a much-needed animal hospital as an addition to the shelter in order to provide immediate medical procedures for animals in distress. The hospital will also offer ongoing medical treatment to such animals.
The HSDR serves eight municipalities, covers 2,500 sq. km and receives NO government funding, so they require donations to fulfill their mission.
As a residential and commercial architect in Toronto, ON, I strongly believe in supporting a good cause, and so when HSDR reached out to me to design their addition, I was thrilled! While at the shelter reviewing the existing building and planning the addition, I met our newest office member, Lizzy, a cute little orange kitten who is now the Director of Stress Management at Marilyn Ypes Architect Inc.
HSDR is the 'Hospital for Hope,' and they are the lifeline for these animals, so they need your help to save animals. To make a donation, please click here or to find out more information about what they do, visit their website at www.hsdr.org.
Alternatively, if you're looking for professional architecture services, reach out to Marilyn Ypes. I run an architecture firm in Toronto, ON, and have worked on residential, industrial, commercial, and institutional projects for many years.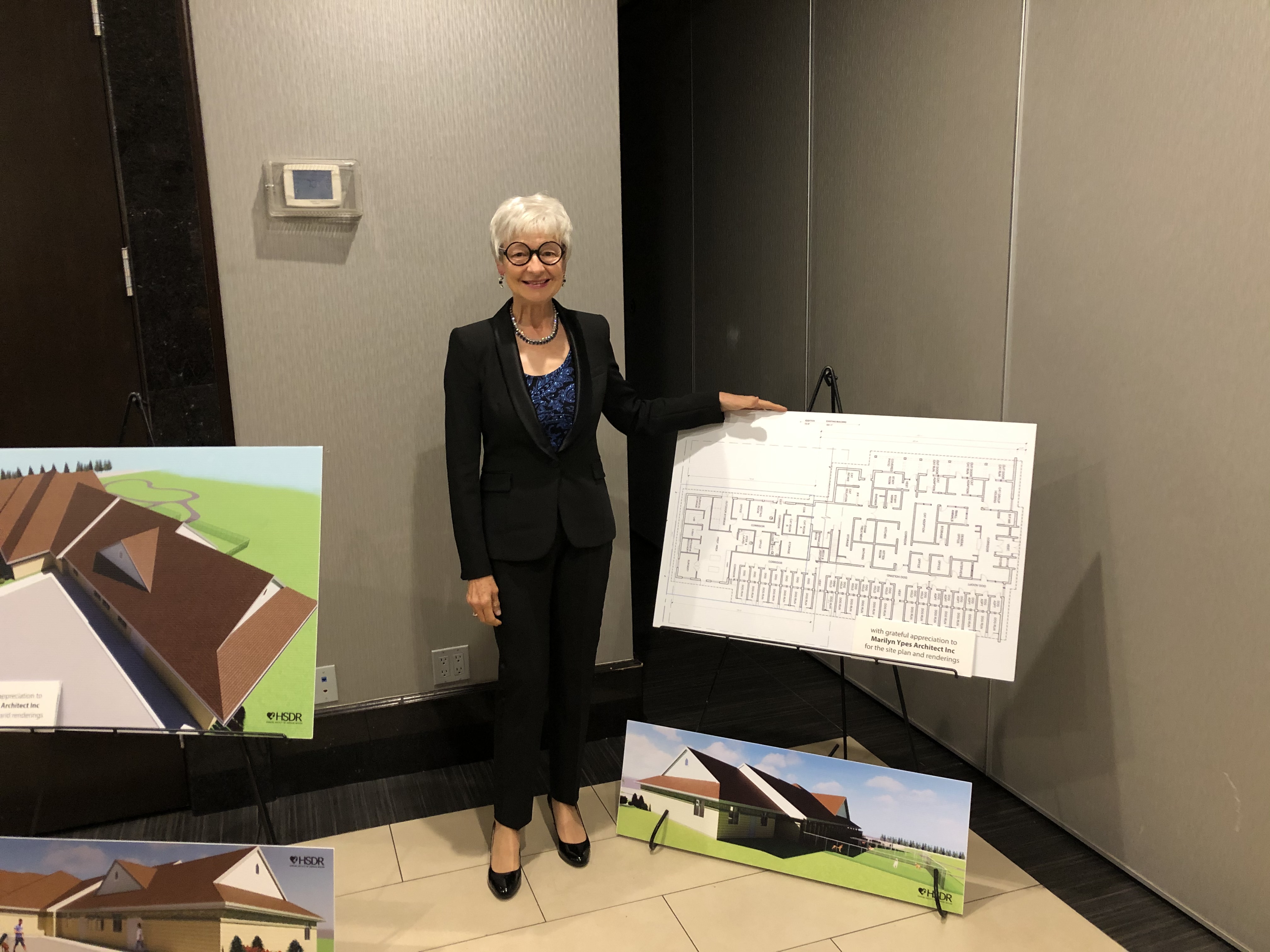 The services I offer at Marilyn Ypes Architect Inc. include design, municipal approvals, and review construction. For more information on how I can help you, please click here. To schedule an appointment with me, please click here.